Sporadic MP3age: New Female Demand & B L A C K I E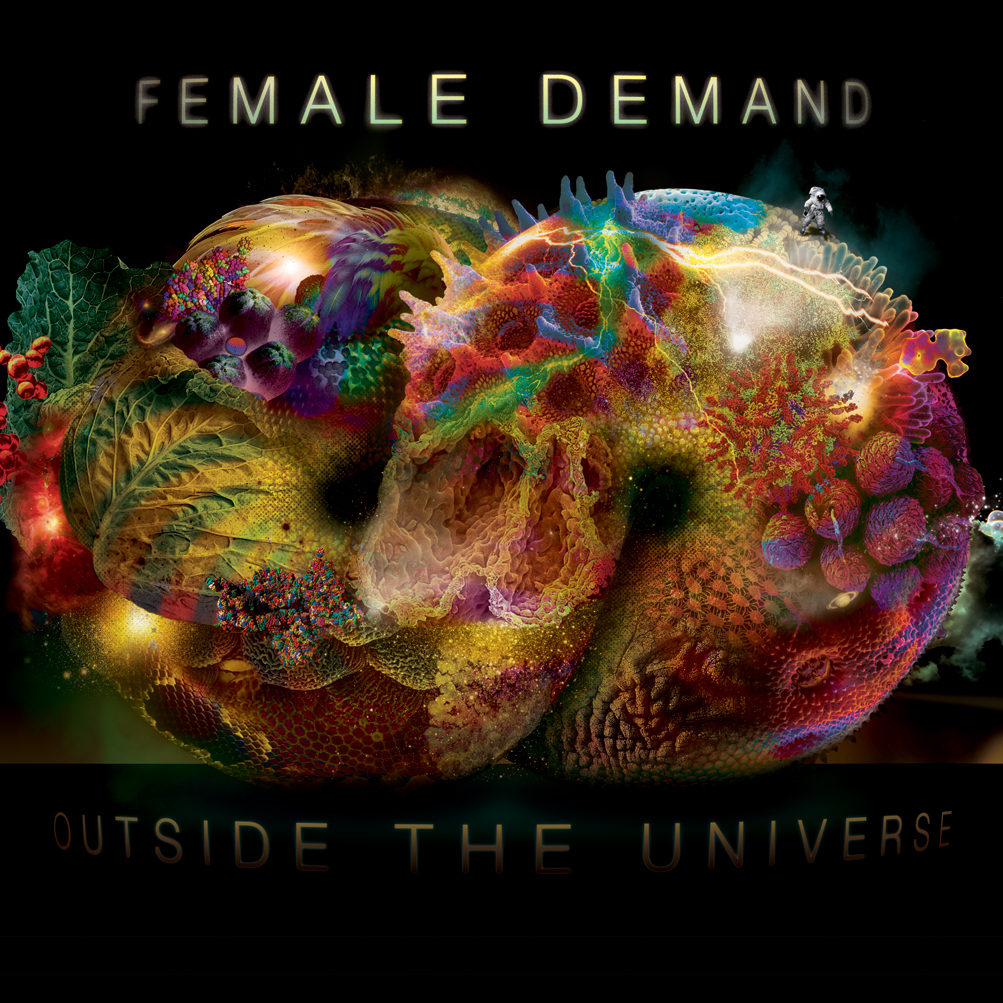 Whoa — while we do get sent a crap-ton of MP3 links for various bands, it's not often that I open the Inbox to find not one but two new tracks from bands I love, particularly not both from right here in H-town.
And yet, that's what I got over the weekend — a pair of new songs from Female Demand and B L A C K I E — and they're both well worth checking out. Here you go, folks:
Female Demand – "Paint My Brains With Your House"
Of the two, I'll admit that I'm liking the Female Demand track more; it's raw yet restrained, at first coming off like an Atari Teenage Riot outtake, with Bradley Munoz and Jonathan ??? howl-chanting into the mic over keening guitar feedback but then coalescing into a solid, solid mass of crushing noise-rock thunder. The track takes The White Stripes' stripped-down two-person stomp and runs it through a wood chipper, forcing you to head-bob along with the mesmerizing groove even as your ears start to bleed.
"Paint My Brains With Your House" is from the duo's brand-new full-length, Outside the Universe, which is out today (June 26th). I have yet to hear the LP beyond this little glimpse, but holy shit, now I need to. (Oh, and check out Good Dude Jef With One F's preview of the album/interview with the band, up over here.)
Female Demand is playing 7/21/12 at Walter's, along with Giant Battle Monster, Feuding Fathers, Zoofeelia, & P.L.X.T.X.

B L A C K I E, "Loading Dock Blues"
And then, there's B L A C K I E. Oh, man. As always, I'm left simultaneously wondering what the fuck just happened and feeling I'm compelled to listen just that one more time, so maybe I can catch some hint of the sense behind the madness.
With "Loading Dock Blues," though, B L A C K I E ties up his previous style of speaker-shredding bass and jackhammer beats and sinks it deep into the Gulf, instead opting for a frantic, acoustic bass guitar that sounds like it was recorded in somebody's bathroom, over which multiple versions of the man scream and bellow lyrics about being kidnapped and possibly taken to get killed (I think? or am I really reading too much into 'em?), all slathered in his trademark nihilistic desperation. It's freaky and paranoiac and, frankly, somewhat terrifying. Which is to say, it's pretty much perfect B L A C K I E.
This track's off his forthcoming album, as well, *GEN*, which is being billed as a set of acoustic tracks — after this, I'm psyched as hell to hear the rest.
No clue when B L A C K I E will be playing in town again, but he apparently just got back from France & Canada, so keep your eyes peeled.