Save KTRU: Sunday's Protest at Willy's Statue + What Else You Can Do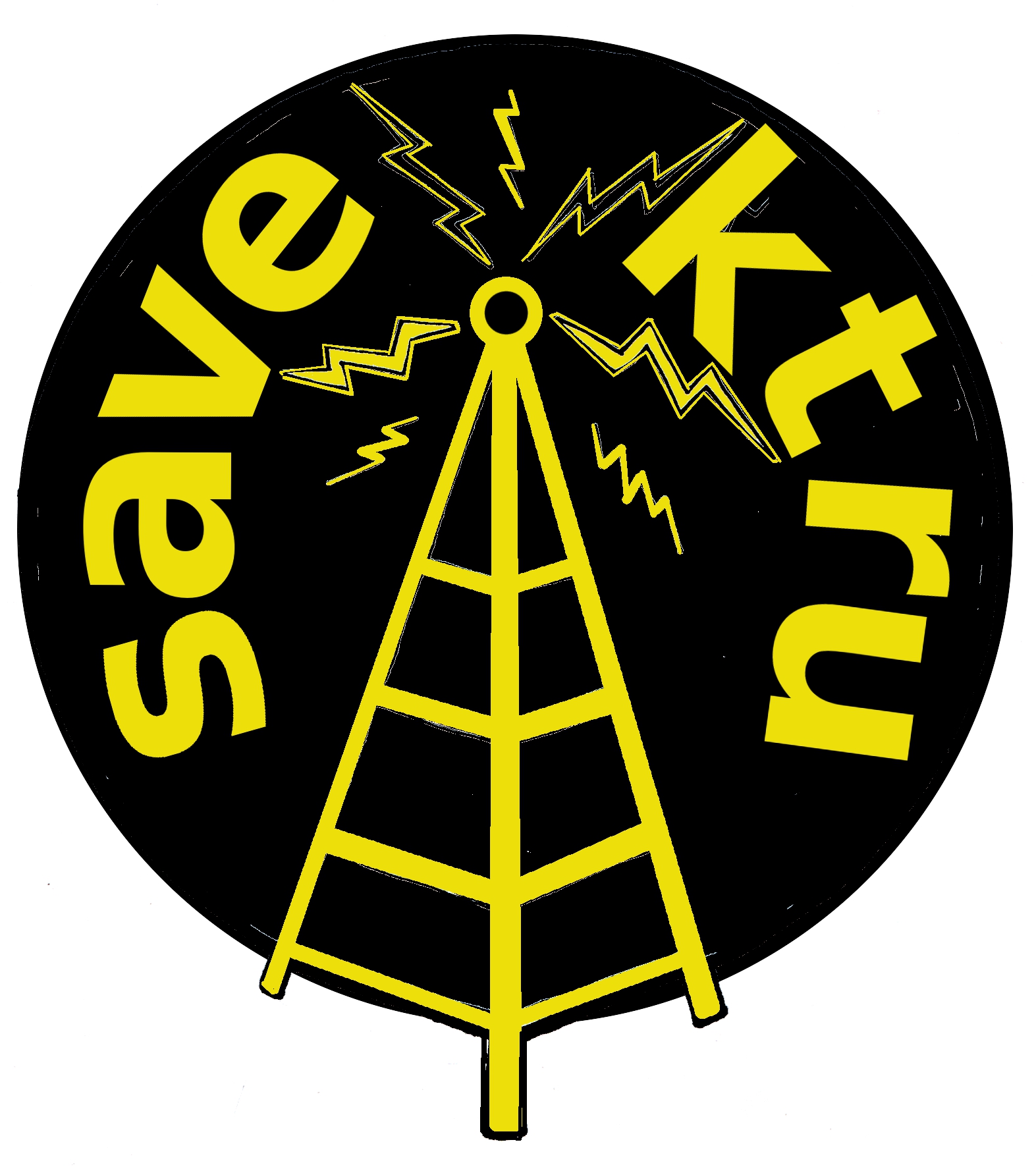 It's been a rough week. In case you haven't heard before now — and if you pay any attention to music-related things in this city, it would be hard not to — Rice University made an underhanded, sneakily confidential deal all on their own to sell beloved, cult-followed, student-run radio station KTRU to the University of Houston, as a sister station to their existing classical/NPR station, KUHF.
The university administration did this without any kind of notice to the students, station staff, or alumni, making its decisions behind closed doors and while the bulk of the student body were out of town for the summer and therefore most likely not paying attention. The DJs and directors at KTRU had to find out what was about to happen via the Houston Press blog, the day before the UH Board of Regents was scheduled to vote on the deal.
Why'd the university pull a stunt like this? Quite frankly, because it's far harder to motivate people to fight what's seen as a fait accompli than a deal that's still in the works; Rice President David Leebron and the others involved in the deal made their move at the perfect time, slipping it under the radar and counting on apathy and despair to disarm potential opponents of the sale.
Happily, they were wrong. The students, alumni, and community at large are all mobilizing and doing whatever they can to scuttle the deal — until the FCC makes its final decision, this is not a done deal, y'all.
I would encourage anybody who's ever listened to the station, seen/heard bands who've been supported by the station, had their own band played on the air there, and/or attended Rice or UH to make their voice heard. Do whatever you can to help, to spread the word about this; despite the naysayers, this station is a bona-fide local treasure that's broadened and shaped the musical tastes of thousands of listeners. Even if the music's not your thing, the way the university's handled this alone makes this thing a travesty.
Here's what all's going on and how you can help:
Most urgently, there's a full-on

protest rally

scheduled for this coming Sunday, August 22nd, at 2PM, right in front of the statue of William Marsh Rice in the quad. If you can make it out, do it, please — wear a KTRU t-shirt, make a sign, and bring whoever you can to add their voice to the protest. Organizers will be meeting up at 11AM over at Valhalla to get stuff set up, print t-shirts, etc. Keep in mind, btw, that this is a peaceful protest; don't break shit or threaten to hurt anybody.

SaveKTRU.org

is the primary clearinghouse for anything that's going on. Go there and click

"Here's what you can do"

to see how to help, but for starters, writing to the Rice and UH administration is a big help. They think they're only facing a handful of disgruntled former KTRU staffers and students, but they're wrong.
Rice alumni, there's

a whole section over there

just for you. Add your name to the letter that'll be going out, submit stories about KTRU, and contact the Rice resource development department (giving@rice.edu) to let them know how mad you are and that you'll be withholding future contributions.
If you're in a band, whether in Houston or elsewhere, I'd like to ask you to

speak out about this

— KTRU isn't just about the students, but about the artists the station's exposed to the world over the years. Hell, the first place I ever heard Nirvana or Green Day, long before they were household names, was on 91.7FM. Talk to the media if you can, talk to audiences from up on the stage, and spread the word however possible.
Record labels and PR people, I respectfully ask the same of you; I'm hoping to send an email out directly to some of my label and promotion contacts, but hey, if you happen to read this, please give us Houstonians a hand.
If you are in a band here in town, the KTRU Local Show is trying to get every local band that's ever played the show or gotten airplay on KTRU to come up to the studio for what could be the last-ever Local Show broadcast (depending on who you talk to, UH either has 30 days or less than a week to take possession of the station's FCC license). Contact Kirston at "postpunkktru" AT "gmail dot com" if you're interested.
Read up on the background of this thing. Some very smart, cogent people have been writing about the KTRU sale, and new details seem to be popping up all the time (check out the first few links in particular, esp. Danny Mee's post):
Join the Save KTRU Facebook Group (up wo 1,139 members as I type this!) or savektru on Twitter.
Lastly, President Leebron has sent out two separate letters now to alumni and students who've voiced concerns, and frankly, they're all bunk. For the record, the reason KTRU "doesn't register" in the Arbitron ratings is because the station doesn't pay Arbitron so they can include the special ID tag in their broadcast and thereby get monitored. Know who else doesn't show up in the most recent Arbitron ratings I've seen (thanks to Danny, above, for the tip)? KUHF, which is supposed to be a much bigger, better-liked station than KTRU. Funny, ain't it?
That's all I've got for now. Help out however you can, please. If KTRU goes away (or, yes, even online, which is the bone the Rice admin's throwing its supporters), Rice, Houston, and the music world at large will lose, all of us.